Bespoke Training for Barbers
COURSE DETAILS
COURSE AVAILABILITY AND FEES
CERTIFICATION
TESTIMONIALS FROM BARBERS
BOOKING ENQUIRY FORM

After many years of nurturing junior staff through training to join our first class team of Barbers here in our Argyle Street salon, we have decided to offer our brand of successful training to a wider audience.
What we offer is unique.  You won't find yourself in a classroom environment, all training is practical and hands-on.  We believe that the only way to gain the skill and confidence that it takes to be a competent Barber is to get as much practice as possible.  Our training takes place in the salon outwith normal opening hours and we can guarantee a supply of live models. We concentrate on learning through experience, ie by working on live models under the guidance of our educator. 
The learning needs of the individual is paramount to us and each student will receive personal attention to optimise their learning experience and advance at their own pace.
Click here for testimonials from successful barbers who have gone through our programme.
Whether you are embarking on a new career path or wish to hone your skills on a particular aspect of barbering, we can provide you with a package that will meet your needs.
If you would like to find our more, please click the button below, fill out the form and we'll get back to you ASAP to book you in!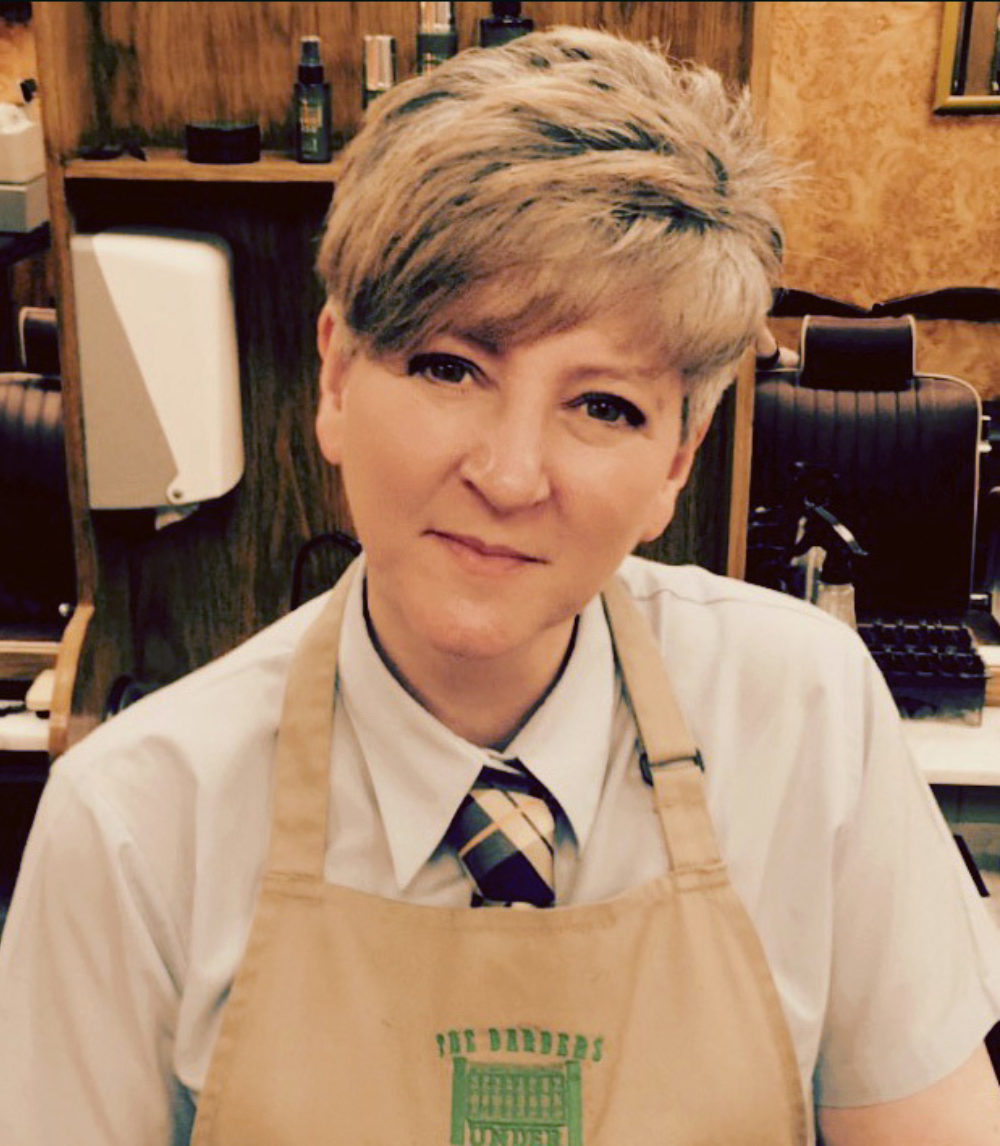 About Your Educator:
Lynn McArdie has been a barber for 34 years and has accumulated a wealth of experience on the way. Lynn has been the Manager of our popular city centre salon 'The Barbers Under The Bridge' for 16 years where she has coached many barbers who have gone on to have successful careers.